IT'S NOW OR NEVER! TEST DRIVE THE BEST PPH SOFTWARE.
IT'S NOW OR NEVER! TEST DRIVE THE BEST PPH SOFTWARE.
WITH A LIVE PAY PER HEAD DEMO, THE POWER TO BUILD YOUR VERY OWN PPH SPORTSBOOK IS YOURS.
Now's the time to begin the greatest chapter of your life with a Pay Per Head Demo. If you haven't already jumped at the chance, what are you waiting for? Take our PPH Sportsbook platforms for a spin and learn how we can launch your business into the 21st century. Our on-call support staff is ready to give you full access to our Live Pay Per Head Demo and introduce you to all our exciting features. 
And, with a no obligations walk through, there's no pressure to join. You're free to relax and see all the potential of your personal sportsbook.
If you'd rather explore our software on your own, so be it! Having your own betting website isn't easy, but it looks that way with Power Pay Per Heads all-in-one PPH Sportsbook subscription. There are no apps or software to download, keeping the process smooth and easy. All you need is a computer or any mobile device. 
It's that simple! Which is why, exploring our demo is as easy as 1-2-3.
POWER PAY PER HEAD HAS THE #1 BEST RATED AGENT PORTAL AND PLAYER OFFERINGS
EXPERIENCE WHY POWER PAY PER HEAD IS DOMINATING THE INDUSTRY:
Our demo account is set up to be an actual representation of what your business will look like when it's up and running. What you'll see: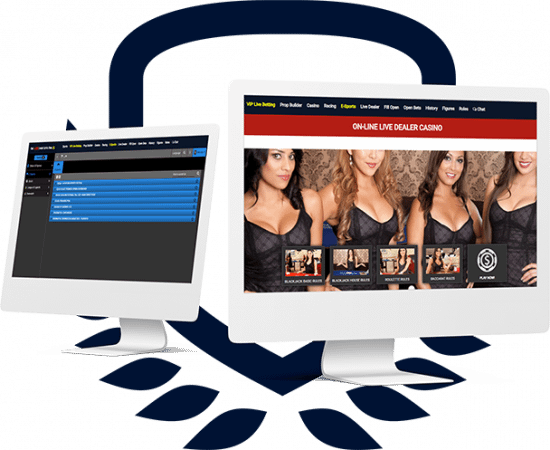 E-SPORTS OFFERINGS AND ONLINE LIVE DEALER CASINO IN YOUR LIVE PAY PER HEAD DEMO
REQUEST YOUR FREE LIVE DEMO
EXPERIENCE THE PPH SPORTSBOOK THAT'S CHANGING THE WAY BOOKIES DO BUSINESS TODAY!